Speakers For Inaugural Session and Vision 2017
Sri Ajeya Kallam, IAS , Chairman Vizag Port Trust (Chief Guest)

Prof. Prasanna Kumar, Ex-Rector, Andhra University

Mr R V S Raju, Past Chair CII Vizag and President RHIL Clasil

Mr Madhav Bellamkonda, COO, Varun Group

Mr G S Subhramanyam, Chief of Bureau, The Hindu

Mr Viswanadham Bendapudi, Entrepreneur

Dr B Saswat, CEPT, Ahmedabad
Speakers for Declaration of Vision (5:00 PM - 5:30 PM)
Sri R Sheshadri, IAS, District Collector, Visakhapatnam District
Speakers For Session - Spreading Prosperity
Mr. VVSN Murthy, IRS (Retd) , Chief Advisor, Navayuga Group

Mr. G Raghuram, Assistant Director, MSME
Speakers For Session - Credit Creation
Mr. T Raghavendra Rao, STEPS Technologies Pvt. Ltd.

Mr B V Prasad, CFO, Sankhya Technologies Private Limited
Speakers
---
Tanuku took charge as the Executive Director of the Wadhwani Centre for Entrepreneurship Development (WCED) in July 2008. As Executive Director of the WCED, Dr. Tanuk is to help create an effective and holistic ecosystem for broad based entrepreneurial development in India. His mission is to promote purposeful entrepreneurship that fosters equitable socio-economic growth in the country.
Dr Tanuku has an illustrious career that spans over 25 years of global experience covering the US, Europe, Asia, and the Middle East. His expertise covers from R&D to product management to marketing and also includes new markets expansion and management including JVs in Europe, S. Korea, Japan and India.
Dr. Tanuku started his career at AT&T Bell Labs in 1978. In 1986, he assumed a new role as General Manager at AT&T International and played an active role in AT&T bal expansion efforts. In 1989 he set up AT&T in India and played a key role in shaping both the telecom industry as well as offshore software development in India. During his tenure as the CEO of AT&T in India, Dr Tanuku also helped found the American Chamber of Commerce in India and was elected as its co-Chairman for 5 years.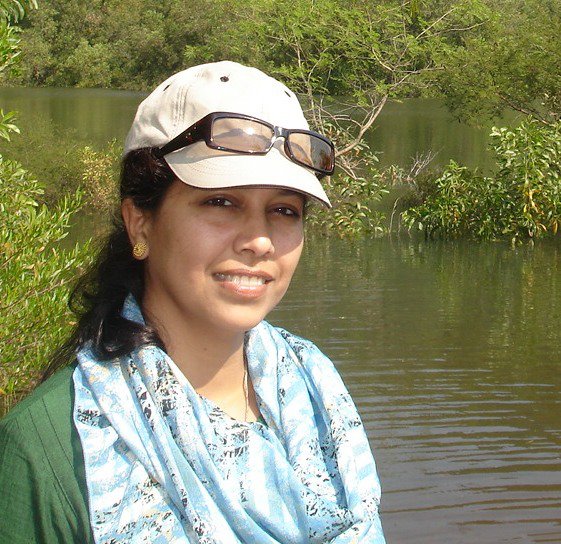 Title: Consultant — Energy, Environment, Sustainability
Founder: Greenfeathers Advisory Services, Greenfeathers Eco-Portal
Faculty: Env & Disaster Management — Gitam School of International Business, Visakhapatnam
15+ years of multifarious experience working as an industry consultant and faculty to reputed institutions as well as volunteering for non-profits working in rural and social entrepreneurships Corporate and industrial consulting includes opportunities in energy efficiency, retrofits, automation of building utilities, recommendations on passive solar architecture, energy efficient building design, green buildings, water conservation & waste recycling. Faculty assignments include imparting training to management & engineering students in areas of environment & disaster management, engineering economics & other core subjects in engineering and management. Opportunity to research in IIT Powai, the energy demand-supply patterns in rural sector on UNDP project. Past companies include Johnson Controls, MITCON & Sulzer, Pune. Led a multi-skilled project team to bring high-end process machinery prototype model from design to testing stage at early career stage. Exposure in interacting with governmental and international agencies IREDA, PCRA, USAID, UKTI active in energy and sustainable use of resources. Facilitated a number of exhibitions, conferences and workshops in areas of energy efficiency, environment conservation, green technologies and venture support.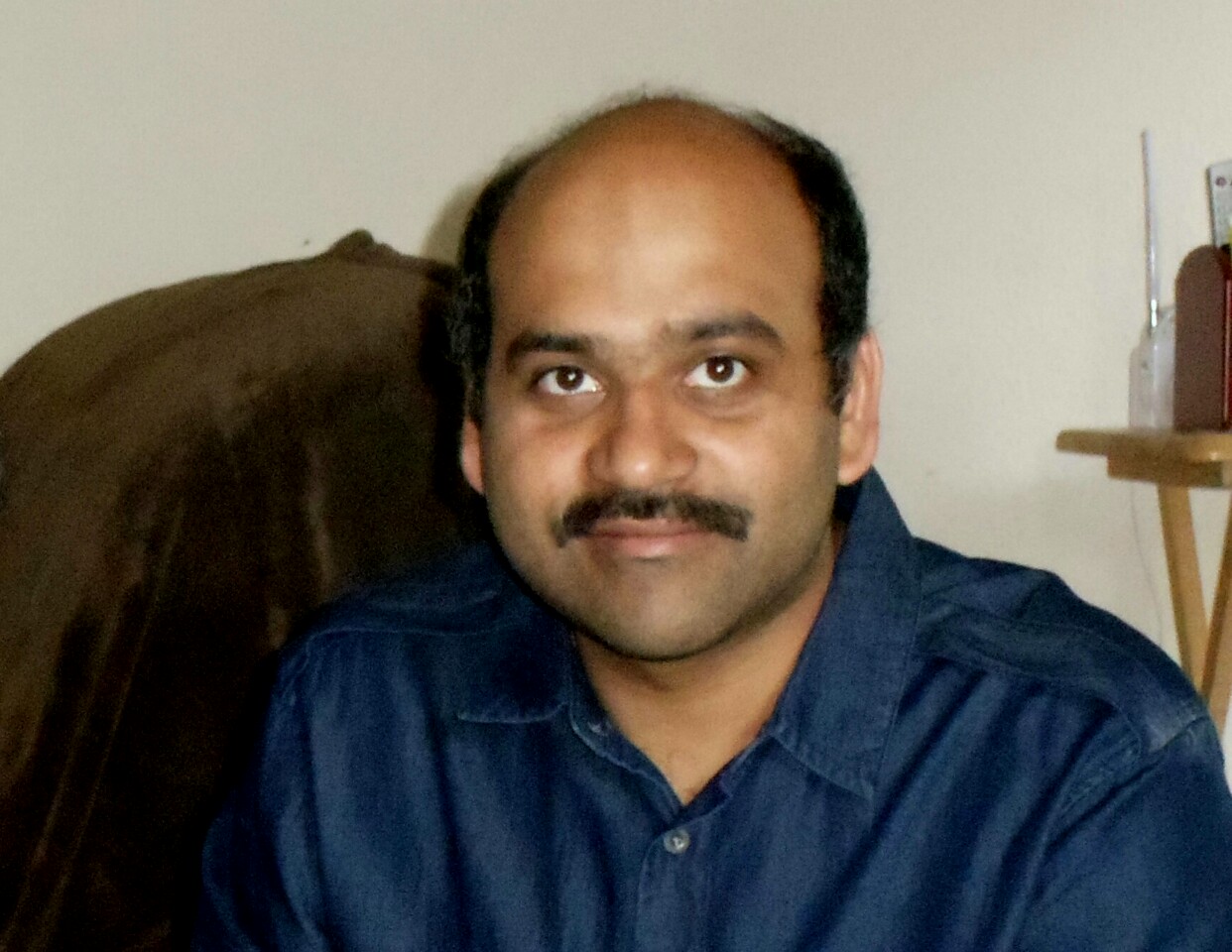 Krishna Vattipalli is the head of operations for Rockfish Interactive in India. At Rockfish Interactive, he was also the Associate Director for Android Development team. His background is in mobile application development using Android and iOS. Apart from that, he has been developing software applications for the past 11 years. He is inspired by technology and is motivated by the possibilities of using technology to create products that cater to the needs of the world.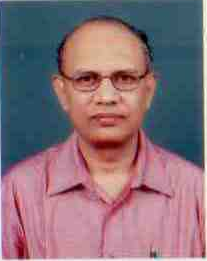 Shri. Kodukula Viswapathi Bhaskar (KVB) is a Post Graduate in Life Sciences. He has done MSc Med from Utkal University in year 1981. He joined as Chemist in Cement Industry in Rourkhela and continued working in Cement Industry at various places till 1990.
Then he started a private entrepreneurship by trading the fresh products came out of Vizag Steel Plant during 1991. In the year 1995 he became a partner in a Corporate Steel trading house called Vizag Proflies Ltd. Vizag Profiles Ltd has got various activities including Steel Manufacturing, Infrastructure Building, Material handling etc with an group turn- over of more than Rs.1000 Crore P.A.
Shri KVB has vast experience in the fields of Steel industry and Construction Industries. He has also worked as Chairman, Confederation Of Indian Industry (CII) for Vizag Zonal Council during the year 2010-11.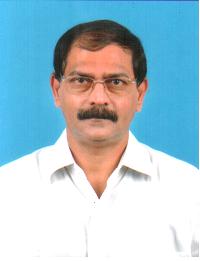 Sastry is a Professional with over 25 years of experience in the field of HR specializing in Information Technology, Energy and Pharma Industry. For over a decade, as part of the Senior Management Team for reputed Companies, he was a member of the Strategic Planning team for worldwide operations, Corporate Governance Committee, Task Force member - Acquisition / Merger of new Companies. An excellent motivator with ability to motivate and mentor successful teams, he started his career as a Management Trainee in the Pharma Industry and later held various positions as a HR Professional. He worked for Raptakos, Brett & Co Ltd., Birlas, NEPC Micon, Pentafour Software Ltd., Polaris Software Ltd., Protechsoft Inc., as Head /Vice President - HR, and lastly with Innova Solutions(now known as NESS IBS) at Hyderabad as Vice President - HR. While at Innova, he played a significant role as Head-HR & Operations for the start of the operations of Franklin Templeton Global IT Support Services in India.
Sastry is currently the Whole-Time Director & Executive Vice President of Xinthe Technologies (P) Ltd., Visakhapatnam. Xinthe is founded in 2001, and is a leading IT Services and Solutions Company. Xinthe is recognized as the Top IT exporter from Visakhapatnam Special economic Zone, Visakhapatnam by the Minsitry of Commerce, Govt. of India and the 2nd Top Exporter from Tier 2 Cities by Govt. of Andhra Pradesh.
Sastry is also on the Advisory Board of Datum Global Inc a New Jersey based business process outsourcing firm as its Strategic Advisor. His expertise lies in designing and setting CAPTIVE Centers for delivering world class Software services and solutions on a BOT (Build Operate Transfer) / BOOT(Build, Own, Operate and Transfer) models.
Sastry is also associated with many educational Institutions as a Member of the Academic Council / Board of Studies apart from actively promoting Visakhapatnam as India's Bay Area — the most preferred IT Destination among the Tier 2 Cities in India by being a Member of the various Trade and Industry Associations.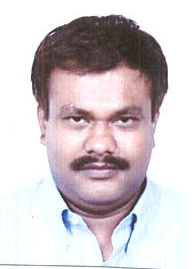 Mr. M.P. Dubey, is Joint Director of Software Technology Parks of India (STPI), an autonomous body under the Ministry of Communication & Information Technology, Government of India, set-up with an objective to implement STP scheme, manage Infrastructural facilities and provide other services like technology assessment and professional training. He is also acting as Head & Officer-in-Charge of the centre for the growth and development of IT & ITES industry in Visakhapatnam.
His recent contribution is to creating a special interest group for Industry—Academia interface for GAP ANALYSIS and creating a Domain Specific Innovation and Incubation Center for IT/ITES on Maritime, Petroleum and Power. His recent initiative is to create a group on promoting Vizag SMEs (TradeNet: As B-to-B model) and also a facilitation cell for IPR which will impact the Indian Software Industry in terms of shifting from offshore/outsourcing to product based software development.
He has written more than 20 International research papers including presenting the research papers in the International conference / Journals in the theme area of "SMEs (IT & ITES) impact in the Global Economy".
HIS Recent, in the "domain specific research", his paper/working model were deliberated/presented in International forum at US, Australia, Iran, Vietnam, including India.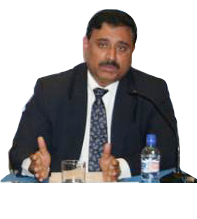 Bala Veeramacheneni, is the CEO of Consolidated Education Technologies (ConedTec) an education solution provider.Prior to ConedTec he was an Economics Professor at the State University of New York (SUNY) and is currently a guest professor at PACE University, Manhattan, USA and University Ramon Lull in Barcelona, Spain. Published over 60 academic papers in top economic journals, and presented at over 150 conference worldwide. His entrepreneurial experience includes founding BazaarE.com, a pioneering group buying website which was sold to another publicly traded company in 2001. Later he founded EcomData, Inc. a technology consulting company. Has a Ph.D. in economics from Florida International University, Miami, USA.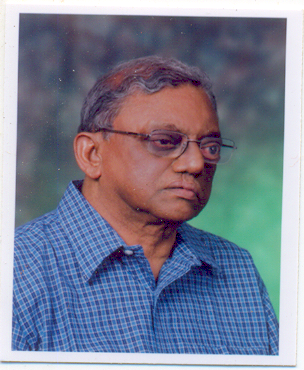 Prof. R V Rama Rao is presently the Director of Institute of Development and Policy Studies at Visakhapatnam, Andhra Pradesh. He is presently a member of the Prime Minister's Monitoring Committee on JNNURM, GOI.
He was a member of the National Expert Appraisal Committee for Environmental Clearance (TP&C) of the Ministry of Environment and Forests, GOI for Thermal Power plants and coal mines for three years and recently he was appointed as a Member of the Committee on Inspection & Monitoring of Projects in various sectors by the Ministry of Environment and Forest.
He guided the R&D programmes of various Ministries and Planning Commission in respect of waste land classification, Natural Resource Data Management System, Environmental Statistical Information system, Eco conservancy of coastal lake systems and such others.
He was also responsible for the development of ENVIS network of the Ministry of Environment and Forests, GOI and for the development of Natural Resource Data management system of the Dept. of Science and Technology, GOI. He also developed the first National Urban Information System for the Town and the Country Planning Organisation of Govt. of India.
He was a senior Professor in the field of Geo-Engineering and Resource Development Technology at Andhra University, Visakhapatnam and retired from the University service as the Principal of the University college of Engineering in the year 2000. He was also the Scientific Advisor to the Rajeeve Gandhi Technology for the Rural Poor of the Govt. of Andhra Pradesh.